The Youhere app as an exam answer sheet
You know about giving multiple choice exams: Answer sheets, pencils, filling in bubbles, form scanning, grade recording, posting results. What if you could say goodbye to all of these things?
The same Youhere app used for attendance, can be used as an exam answer sheet! Imagine an autograded, paperless, pencil-free exam answer form!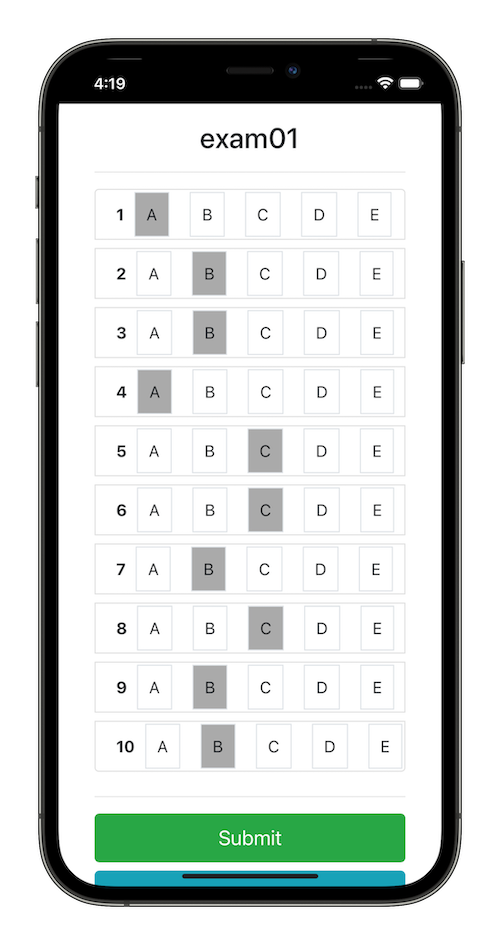 Each student uses their phone to tap in their answers to an exam.
Reduce waste: No more single-use paper answer sheets.


Save time: No more scanning sheets and recording grades.


Exam grading is instant. Grades are compiled for you into name,grade style report.


Students can see their grade and correct answers in the app.


You get results in a CSV/Excel compatible file.
How does it work?
Click on the exam-manager from your Youhere account. Create an exam for a given class.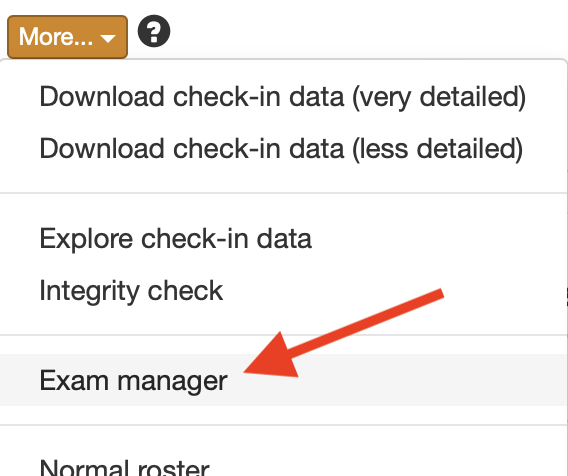 Set the availability date and time of the exam, and the correct answers.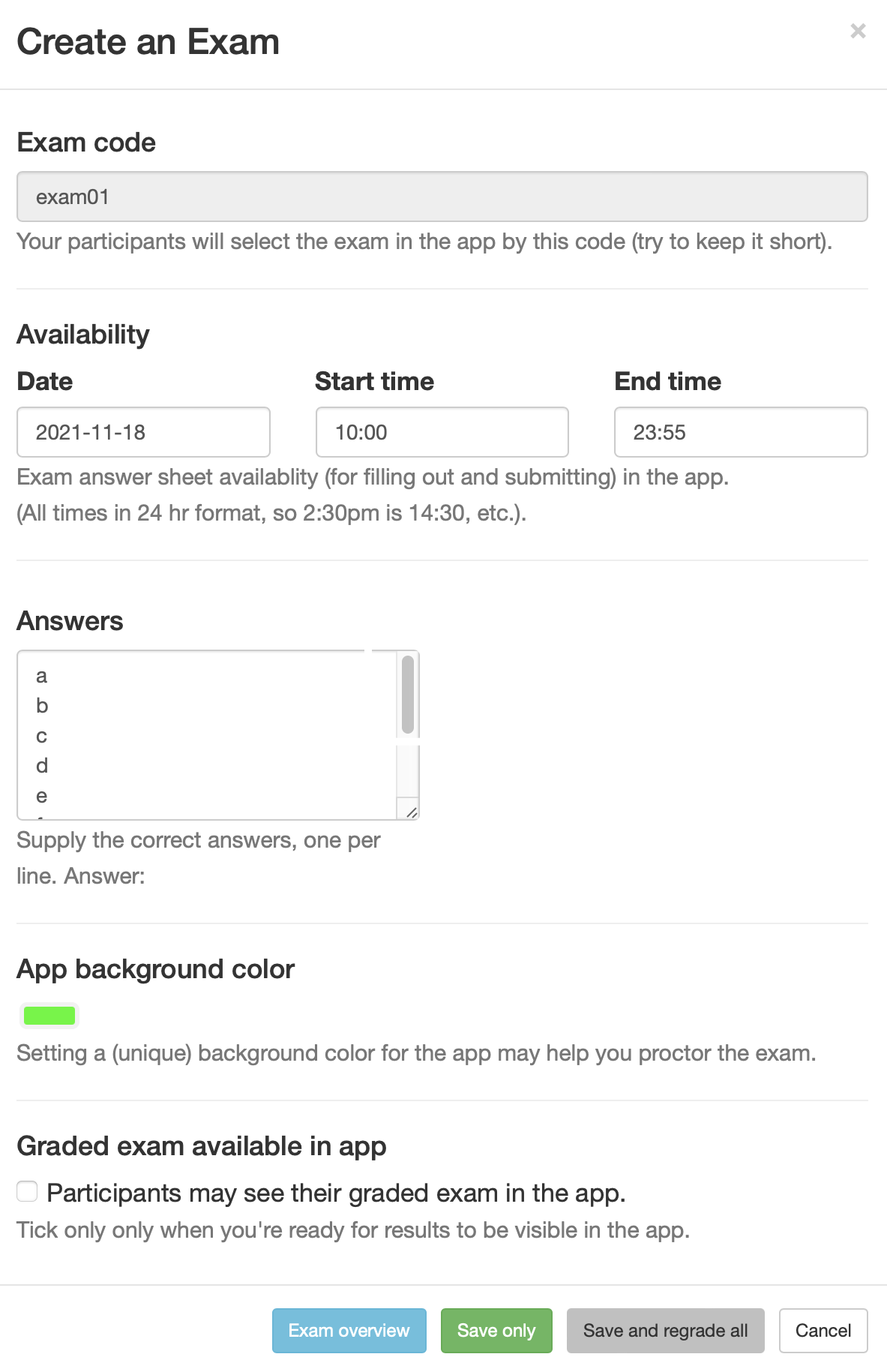 That's it! Students access the exam via the app by tapping "Other stuff" then "Exams."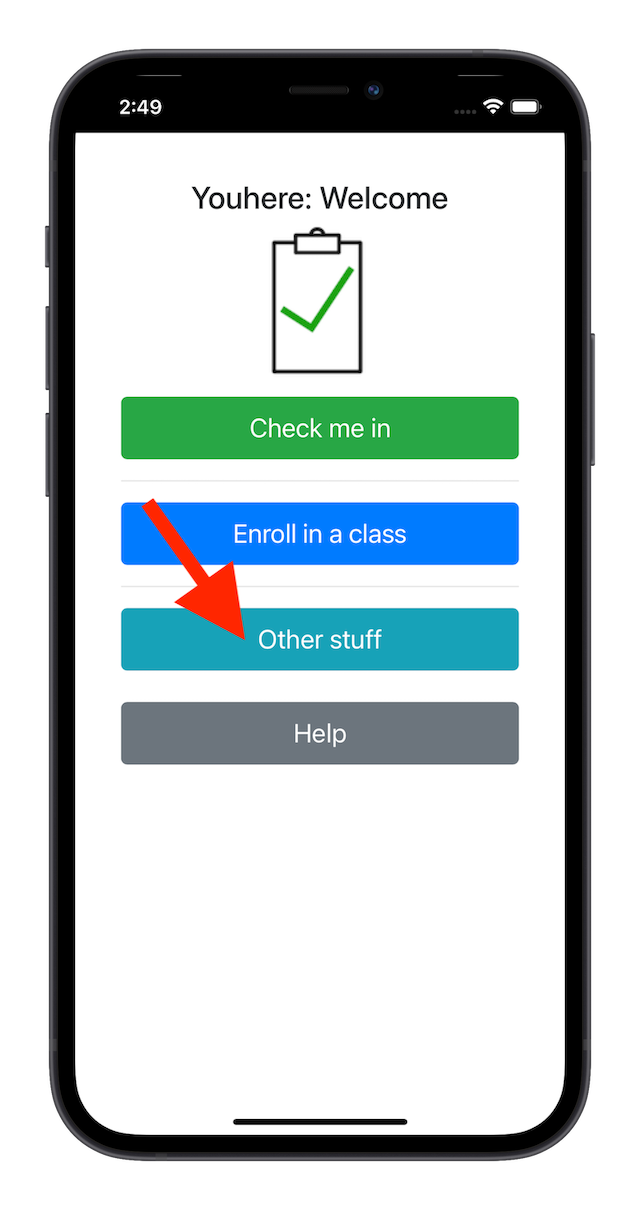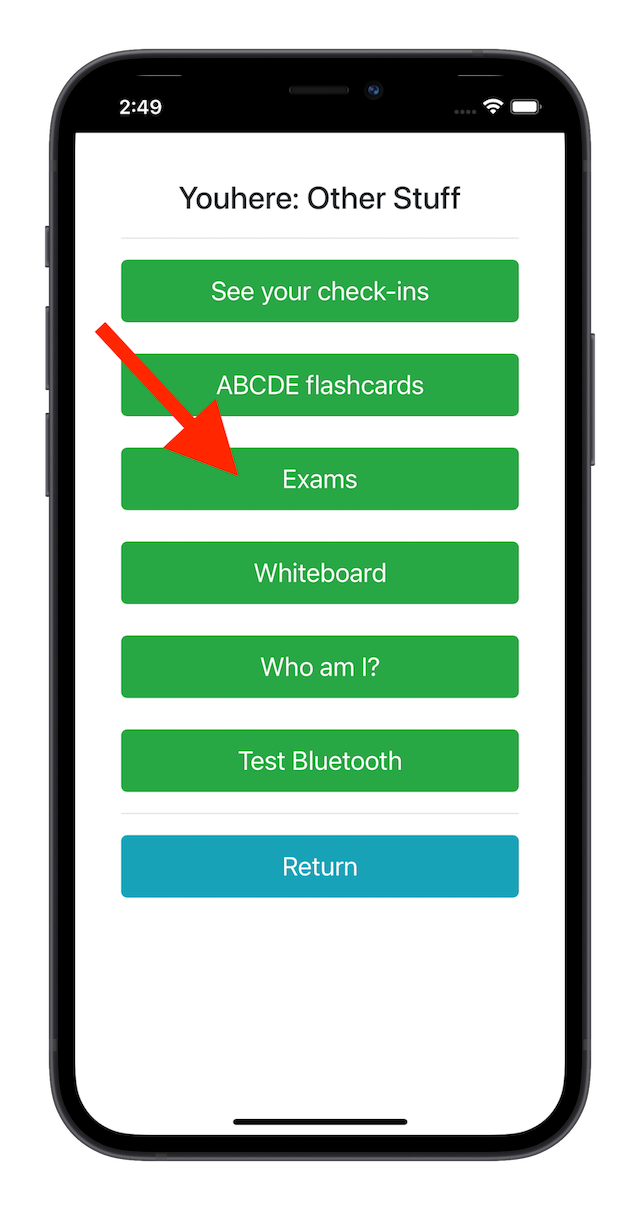 Results are compiled to your Youhere account in real-time. (A downloadable report is also available.)

A growing collection of exam statistics are available too.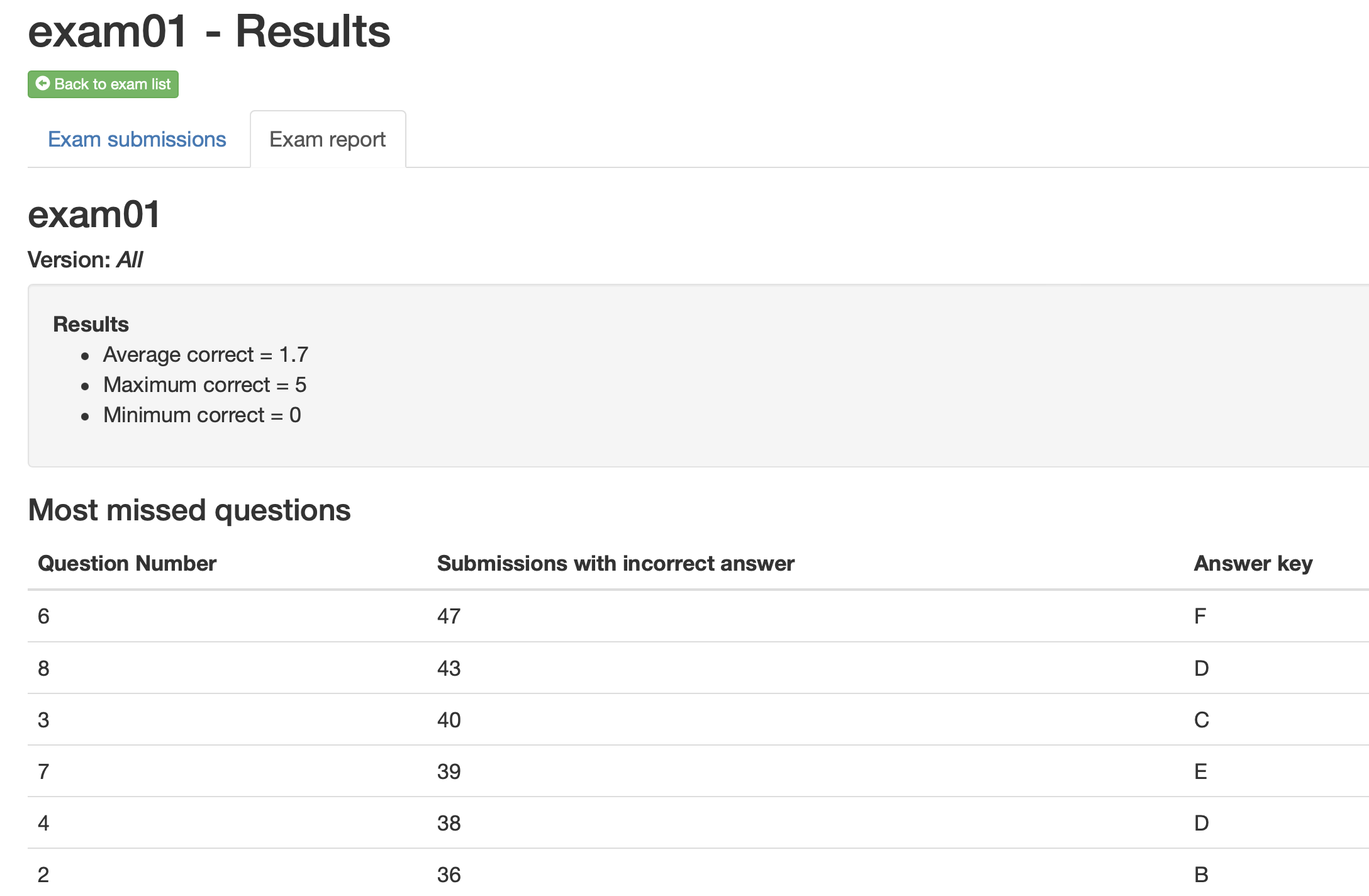 Pricing
Your first 50 exams are free.
After that, exams are processed at $0.10 per submission (1 submission = 1 student).
You can pre-pay for anticipated exam submissions or pay-as-you-go.
Example: A class of 50 students will cost $5.00 to process.
Go ahead and give your exam: payment can be collected after your exam is complete.
Your students never pay.
Adoption Tips
Instruct students to keep their phones flat on their desks, and to tap in answers using only one finger.
This reduces the chance of typing using both thumbs (typical when texting, searching, etc.).
Set an unusual background color for the exam. This makes it easier to proctor (scan the room looking for the unusual color).