Want to know who showed up?
You send a code. They check-in. It's that easy.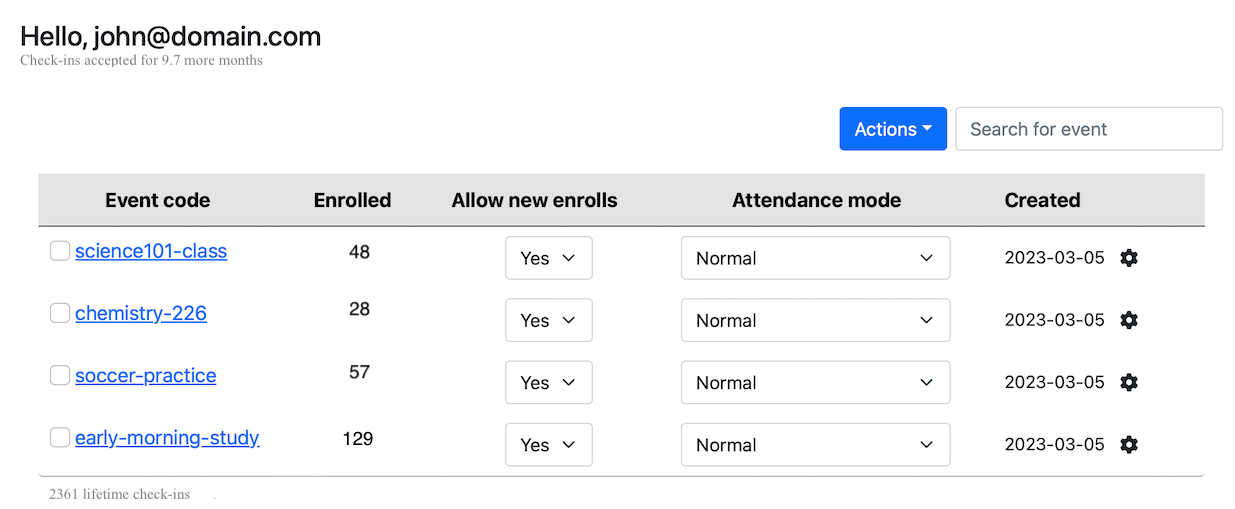 Create your Youhere event code.
Start by picking out a unique name for your check-in event.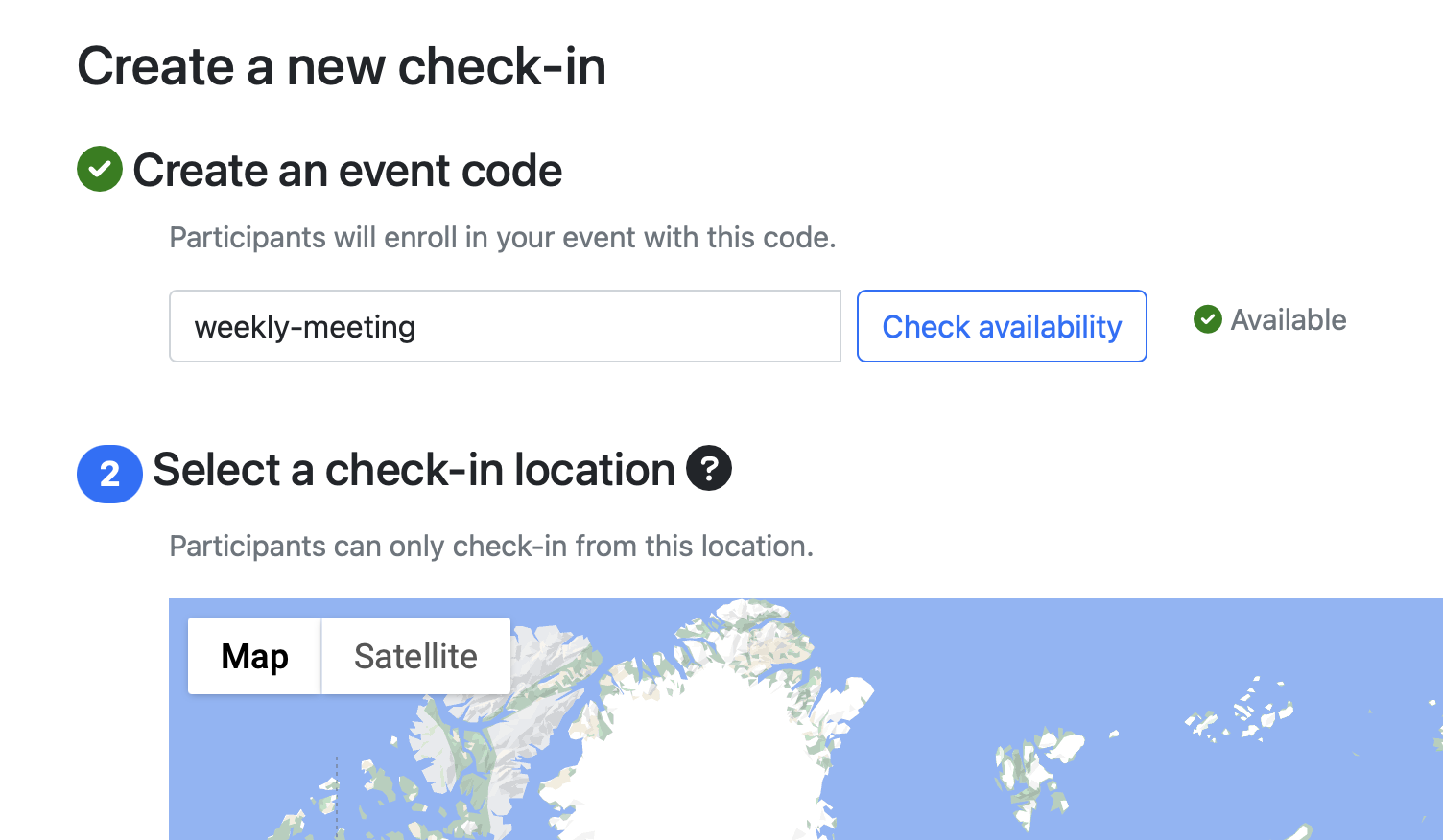 Set your check-in location and times.
Pin a location your participants should check-in from, and create time slots for check-ins.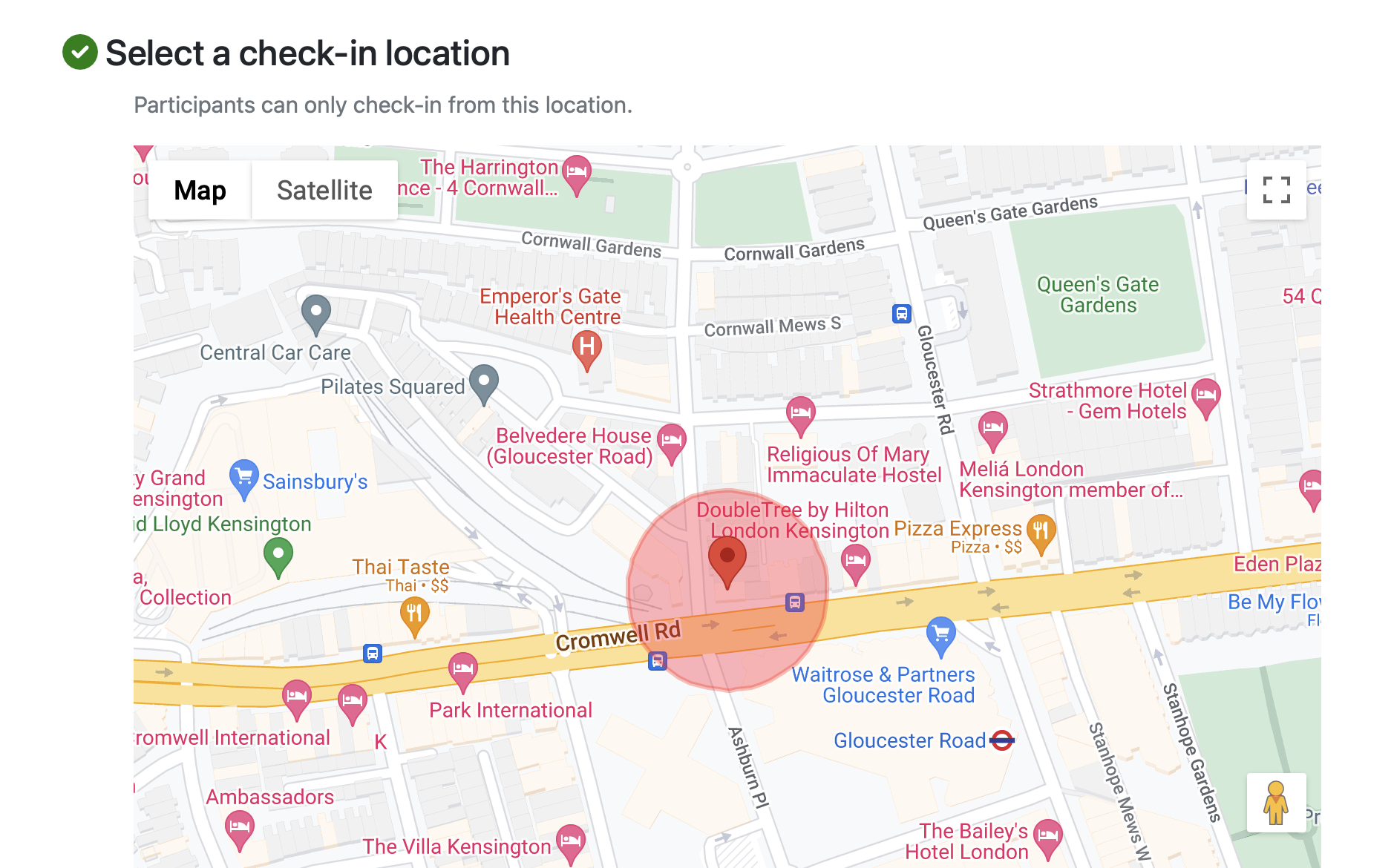 Send out the code, and start monitoring.
Send your Youhere event code to your participants, and let them check themselves in using the Youhere mobile app.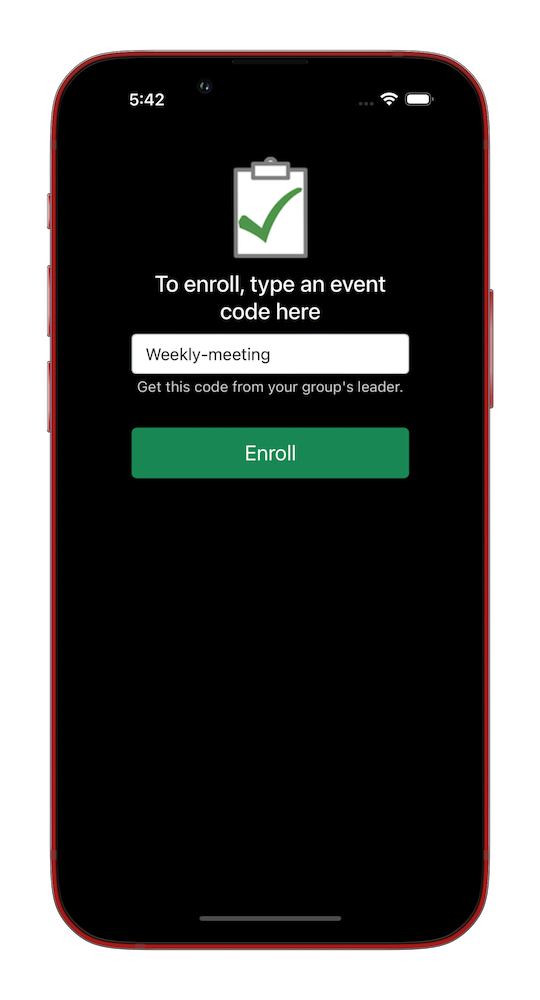 All your events and participants, in one place.
Manage your check-in events and export auto-generated, ready-to-use attendance reports -- all on a single page.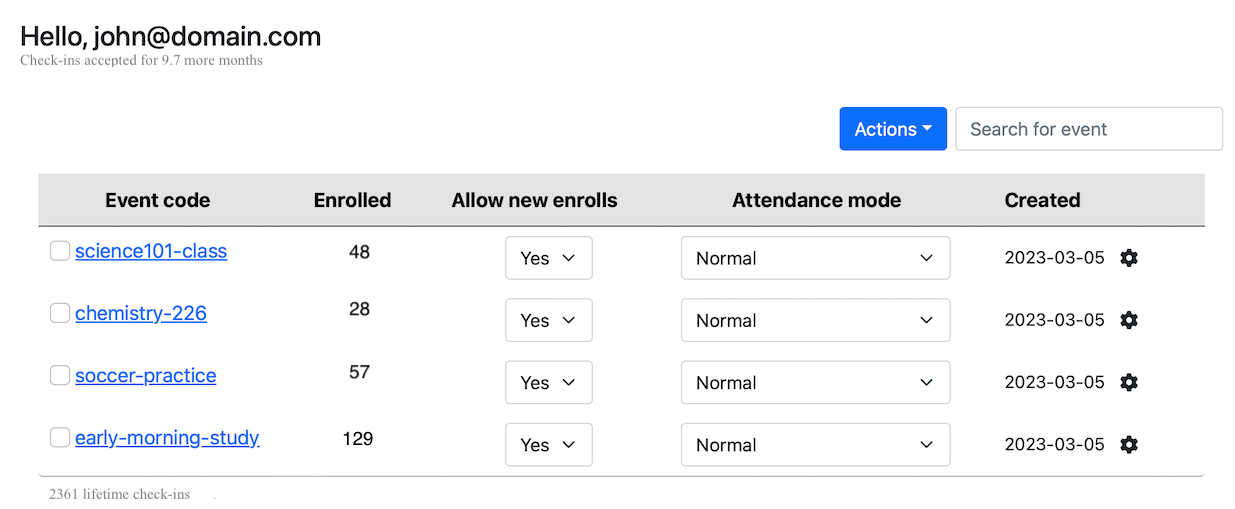 Who uses Youhere?
Youhere is used by educators, organizers, facilitators, and anyone who wants to take attendance the easy way.